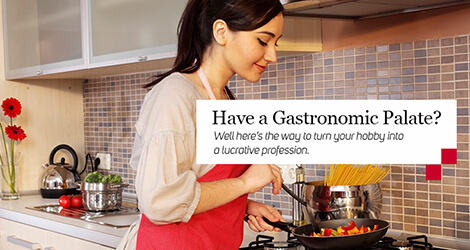 Have a Gastronomic Palate? Are you the Master Chef of your kitchen? Why not become the Master Chef of every kitchen?
Well here's the way to turn your hobby into a lucrative profession. Introducing you with the course appropriate for you, i.e. Culinary Arts.
Le Curdon Bleu is a dream university of every chef and one of the best universities in New Zealand. It is situated in the food hub of the touristic country.
Amazing Part-time opportunities available.
Attractive scholarships available, waivers up to 15000$
Internships along with placements are available.
The Master Chefs and Experts of Le Curdon Bleu impart the training.
This is not all you get. Really, what else then?
Great weather conditions.
Around 4.5 million inhabitants.
Safest for the Women.
Easiest place to start a business.
The 9th best city in the world is Wellington for personal safety, by Mercer 2014 Quality of Life Survey.
Wellington is very affordable and high quality of living.
Cheaper accommodation facilities available in the city.
Least expensive public transportation for students.
Free Wi-Fi available on campus and in Central Wellington.
What are you waiting for? Come and grab your seat in this amazing University today. For more details or admission process, contact us now or visit our nearest branch today. *