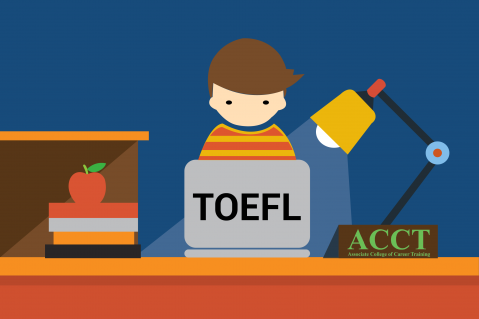 HOW TO CRACK TOEFL – 5 EASY TIPS FOR TEST PREPARATION
Test of English as Foreign Language, commonly known by its abbreviation TOEFL, is one of the front-runners in testing English proficiency. Along with IELTS , it is the most credible English proficiency exam with widespread validity. However, what is it that makes TOEFL such a preferred choice?
Given below are some reasons:
Widely preferred: By universities and agencies worldwide, TOEFL is considered to be a better way of assessing English language skills of a person. It is believed that TOEFL provides the score more accurately and thus comes closest to assessing the real language skill of a person.
Widespread acceptance: TOEFL scores are accepted by 130 countries and more than 7500 universities which mean that once you have your TOEFL score, you can apply to numerous universities across the globe. Top universities in UK and USA also ask for TOEFL score as one of the eligibility criterion. Thus, you have greater choice if you appear for TOEFL.
Convenient and Accessible: TOEFL is conducted 30-40 times a year. There are more than 4500 test centres in about 165 countries across the globe. The entire test preparation is conducted in a single day which means that one need not travel repeatedly or stay for a long period as is the case in other tests. Also, the chances of getting both the preferred date and test center at a location of your convenience are high.
Easy access to study material: Another major benefit of TOEFL is that preparatory material is available on the internet which means that one need not go anywhere to access high quality study material. Also, online tutorials are available to assist you in preparation.
Assesses academic skills: TOEFL tests academic skills in English which you'll actually use in classrooms and not simply abstract English skills. Therefore, scoring well in TOEFL establishes that you are competent in pursuing a course which will be taught in English.
These are but some of the benefits of taking TOEFL. SIEC's ACCT offers comprehensive and rigorous preparatory services for TOEFL. With experts in the field on board, we ensure that our students receive best in the class services with the help of exhaustive study material and innovative teaching methodologies. We have an impressive success rate because of novel teaching strategies that our educators employ.
Contact SIEC or ACCT to know more about our services.