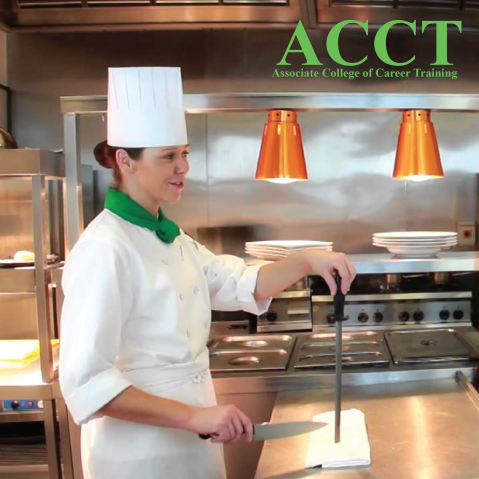 Hotel Management at ACCT
Hotel Management has emerged as one of the key disciplines for higher education across the world. In sync with this trend, Associate College of Career Training (ACCT), an affiliate of SIEC, offers certificate and diploma courses in various streams of hotel management. The courses aim at acquainting students with the technicalities of hotel management and giving them a firm footing in the industry.
ACCT offers two short term courses in hotel management:
Certificate in Hospitality (Patisserie)

– This course is apt for students who want to make a career in hospitality with an emphasis on patisserie. Course combines both theoretical and practical training to enable students function well in the industry. After the completion of the course, students can either go for higher studies with an option to continue their studies in Australia, New Zealand and Singapore or they can enter into the industry as a qualified workforce.
Diploma in Commercial Cookery– This diploma is perfectly suited for those who want to own their own restaurant or want to enter into culinary business in any other way. In order to function in hospitality industry, one needs to be adept in culinary skills and need to have business acumen as well. This diploma course has been designed to endow students with specialist knowledge in both these arenas. After completion of the course, students can go for higher studies in overseas locations as well or can join the workforce.
The assessment for these courses is done through variety of modules including class exercises, assignments, case studies and examinations. The courses are highly affordable and provide high quality training in the field. The faculty comprises of experts in the field. A highly beneficial feature of these programs is that all the students enrolling themselves for the course will have to bear no additional cost for IELTS, TOEFL, Spoken English or Personality Development.
Thus, give your career in hospitality a head start by studying hotel management at ACCT. For more details, contact ACCT.