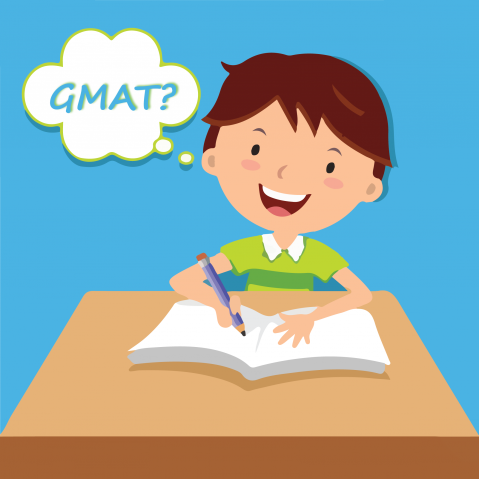 ACE THE GMAT: TIPS AND STRATEGIES
Graduate Management Admission Test (GMAT) is a standardized test used by B-schools across the world to assess the potential of a candidate. It is not the only important factor but a good GMAT score goes a long way in strengthening your application. Like GRE, GMAT has a section each for testing your writing skills, quantitative proficiency and verbal skills. Writing section has two essays with 30 minutes to complete each. Written pieces will ask you to present an analysis of an issue and analysis of an argument. Quantitative section has 37 questions related to data sufficiency and problem solving with 75 minutes to complete all the questions and verbal section has 41 questions concerned with sentence correction, critical reasoning and reading comprehension with 75 minutes to complete the entire section.
Given below are some tips and strategies to ace the GMAT:
Be an early bird: It is advisable to appear for GMAT in under graduation itself. This is because most of the concepts tested in GMAT form a part of your high school curriculum. So, it is useful to appear for GMAT while the concepts are still fresh in your memory. GMAT scores are valid for 5 years, so even if you take GMAT during last two years of under graduation it will leave you with sufficient time to garner some work experience and then apply for graduate program.
Do not ignore verbal section: Many aspirants tend to over emphasis on quantitative section and leave verbal section for the eleventh hour. This strategy can prove to be detrimental to your overall score because verbal section constitutes an equal part of your assessment. So accord it as much time as you do to other sections.
Get comfortable with computer: GMAT is a computer adaptive test which means that entire test has to be performed on computer and every question that you answer correctly determines the difficulty level of the next question. For those who are taking for GMAT the very first time, this setting can be intimidating. There is a timer in front of you which consistently notifies you about the time left. Therefore, it is important that one establishes a comfort level with this setting, which brings us to our last point.
Take a prep course: The best way to prepare for a GMAT is to take a prep course. The institutes which offers preparatory courses not only allow you to get into a flow but also with constant practice tests and mock sessions, they somewhat familiarize you with what is to be expected on the D-Day.
Contact SIEC and its affiliate ACCT, front runner organisations involved in GMAT test preparation, to give a head start to your GMAT journey!!